Case Overview
This case study is about one of our recent eCommerce website clients who has struggled to rank their website for the desired keywords for the last three years. They are the largest manufactures and seller of Baby Monitor, selling multiple types of baby monitors from $70 to $1050 each.
Till they hired us, they had hired two SEO professionals and wasted their valuable money and time. Six months ago, they came to us through one of our old customers when they were not getting the desired result.
The Challenge
Before getting in touch with us, our client faced difficulties with indexing similar product pages, growing keywords, website loading speed, low CTR, backlinking, payment failures, no growth on social media handles, and even their website is not responsive on devices like Tablet. When we checked their website manually or through advanced tools, we found lots of technical and SEO-related problems in their websites; even their existing growth strategy is infallible.
A few key problems are listed below:
Many product pages are marked as "No Index" by the SEO optimization plugin and no technical SEO was done.
They are not updating the website content, and social media handles regularly.
Created backlinks in a spammy way; 90% of links looks spammy.
Website is hosted on low specification server then required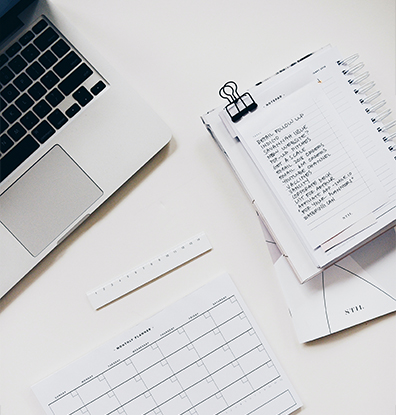 Work Process
Website Audit
To understand why they are not ranking, we conducted a comprehensive audit.
Migrated to VPS
We have migrated their website to high-speed digitalocean servers with higher memory frequency.
Optimized Technically
Secured website with SSL, deleted unnecessary plugins, compressed image of the website, & more...
Created ICP
By understanding their target audience, we have created Ideal Customer Profiles to target better.
Growth Oriented Strategy
According to ICP, our marketers developed a sweeping strategy for SEO, SMM and PCC
Growth Begin
Started updating the website and social media content, run Google Ads, and created backlinks.
The working process for overall eCommerce business growth, website optimization and ranking is complicated. We suggested our client invest in Google Ads to start getting clients initially. They started getting organic leads when we ranked their website for the desired keywords. Not just the client, we also need to analyze the websites that are already ranking for the desired keywords to create a result-oriented strategy for the overall growth of the business and better SERP ranking.
Research & Analysis
Research matters most when creating the overall business growth strategy. So we first created a separate team of 4 members, including a marketing executive. Our team has comprehensively researched their industry, analysed the big players, their growth strategy, how they are working, how they are presenting their products and generating revenue.
What we found in the research is that few of our competitors are solely dependent upon paid ads; they are investing a big part of their income in running ads, and there are only a few websites that are ranking for the desired keywords and getting leads organically. But our main problem is the big eCommerce website like Amazon and Walmart ranking for the potential keywords.
The challenges we found during the research and analysis are;
For almost 400 desired keywords, Amazon and Walmart are ranking on top.
Google Update also penalises our client's website because of spammy backlinks.
The social media handles of our clients have no reach and more...
Generated Half a Million Dollars Worth of Organic Leads in 6 Months
After understanding their business, analysing competitors and industry thoroughly, we started creating the right business growth-oriented strategy. First, our team of developers redesigned the website for a better user interface, migrated it to our blazing fast Nginx server, integrated premium CDN, served images in the next generating format, integrated wildcard SSL, updated all plugins and themes, integrated international pay getaway and more.
Then we begin with the actual marketing, started:
Running Ads
Optimizing existing and updating new content
Started updating social media handles daily
Created high-quality foundation backlinks
Acquired links from niche-oriented websites through outreaching
We designed our strategy in a way that our clients start getting customers from the day first, running Google Ads for the potential keywords, and we have also invested in Facebook and Youtube Ads initially. Then we started creating and acquiring backlinks from high authority domains; the goal here is the increase the overall authority of our client's website.
The average backlink metric we targeted was:
DR = 30+
Monthly organic search visitors > 1000
Website category niches: Baby care, pregnancy, baby types & related industries
What We Have Achieved
Over the span of 9 months, we were able to take this customer from 67 keywords to 4589 and grow monthly users by 6385.98%.
4589 Keywords
93K Followers On Social Media
685% Growth in Revenue
Final Result
With the help of a result-oriented strategy, our client could cross $659K in Revenue. Initially, their site is not ranked for single keywords on the first page. Now, just after six months, we have ranked about 128 Keywords in the Top 3, 489 Keywords in the Top 10, and 769 Keywords in the Top 20, with about 27865 Organic Clicks, 1M+ Impressions and 17.1 Average Positions
We have also increased Facebook Followers from 493 to 43,598, Instagram Followers from 1058 to 37962, and Quora Followers from 213 to 12614. Our client got about 93000 Followers on different social media platforms.
Even in 2022, we are working for them, helping them with the overall business growth.