Case Overview
One of the clients running a plumbing services business in New York and recently increased his revenue from $17,500 to $1,43,000 per month with the help of our Local SEO services. Sharing the detailed case study of this incredible business growth, our strategy, and all the other things. Most people think ranking the site locally in SERP is super easy, but it is not completely true. Local SEO is comparatively easy, but only if the business operates in a small city with low competition or very few similar businesses.
In our case, our client is providing plumbing services in New York, the largest city in the United States. Even though there are many plumbing services providers with good online reputations operating in the city, making it hard for us to rank our client's website in SERP and their business listing in GMB, with the right strategy, we have done it.
The Challenges
Our client has been providing plumbing services in the city for the last 8 years; they have a good reputation in the offline market. Even though their office is also present locally. Before getting in touch with us, their main source for getting work is the referral client, they get work from the people they have worked for in the past, and they also get a few customers from their Facebook page.
The main challenge here is that our client has no online presence and reputation. Developing a good online presence from scratch is difficult; even our client has no website, no presence on any social media website, and no business directory listing. They only have a Facebook page with 690 followers.
A few key problems are listed below:
We need to start from scratch; the client has no existing online presence.
There are about 1000+ plumbing services businesses in New York, marking growth hard for us.
To date, our client has worked for more than 3256 clients, but they don't have the testimonial of any clients.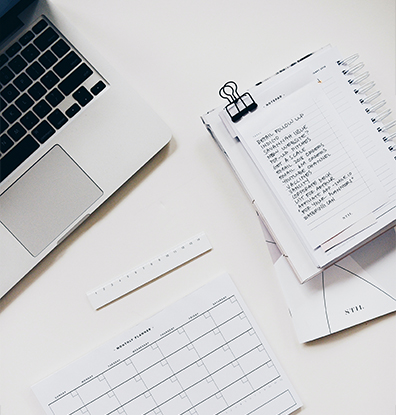 Work Process
Comprehend their Business
Our qualified marketers first understand their business, customer needs, and how customers search for services when required.
Developed Optimized Website
Websites matter most to create an online presence and develop easy-to-navigate CTR, Voice Search, and SEO-optimized websites.
Listed in GMB & Business Directories
Listed their plumbing services business in Google My Business and other free or paid business directories.
Created Social Media Presence
Social media is also required to get clients. Created and started regular posting on Facebook and Instagram.
Request Testimonial
To increase trust among first-time visitors, testimonials matter most, so we started collecting old customer testimonials.
Growth for Local SERP
For getting clients organically, we focused on ranking on the site for keywords like "plumbing services near me" and more...
Growing business locally in a competitive market like plumbing services in New York is not a task of a few days; it takes us about 6 months. The process is also very complicated. At the start, we created a growth-oriented strategy. It is impossible to share the exact method here, but we shared everything we could.
Today our client ranks in New York for all the desired keywords like "plumbing services near me", "good plumbing services", "plumbing services in New York", "best plumber in New York", "plumber in New York", "hire a plumber in New York", and more...
Research & Analysis
Creating a growth-oriented strategy for the plumbing services business is not easy for us, but our qualified marketers did it with hours of research and analysis. We first took ten websites of plumbing services business ranking in local search in New York for our desired keywords and analyzed them thoroughly.
What we found in the research is not good for us. All the ten business website rankings for desired keywords have acquired links from the high authorities domain, listed in more than 500+ free and paid business directories, have good reviews on Google My Business profile, have good social media presence, and several followers, every website is also responsive for all smart devices.
While creating a growth-oriented strategy, it is a RED sign if multiple competitors are doing everything perfectly, which is in our case. After the research and analysis, everyone in our team but we took this challenge.
The challenges we found during the research and analysis are;
We found that all our competitors are perfect, doing everything they can for SERP ranking...
The competitor's websites are old, have high authority, and have hundreds of positive testimonials.
Our competitors have been listed in GMB for more than 4 to 7 years.
Got 9K+ Local Leads for Plumbing Related Works
Once we had done research and analysis, we created a dedicated team for this client, as they required special attention due to high competition; the special team with five members, including two experienced marketing executives. We first developed their website, optimized for all screen sizes and voice search, as many customers use voice search and smart assistance to look for the required services. The website's loading speed is the main thing we have taken care of.
One thing we found in the research is that none of our competitors are not running Google Ads to acquire clients, so we started running Ads for a few desired keywords, and our client started getting new clients from the day first. Then we listed our client's business in Google My Business and asked all their old customers to write reviews about the services; we ended up getting 467 reviews in only a few days.
We begin with the actual marketing, started:
Started listing our client business in all free and paid business directories.
Created social media handles and started posting regularly
Acquired backlinks from a high authority website
Started using Google My Business API to manage business locations.
The strategy for this client is designed in a way that they will start getting a client from the day first in this competitive market. We researched and found what others are not doing so we can do it to acquire a client. Our competitors are doing everything but not running ads, and we have taken advantage of it. For organic SERP and GMB ranking, we started getting backlinks and reviews from old happy customers.
The keywords we targeted in Google Ads and for SEO are;
Plumbing services near me
Plumbing services in New York
Plumber near me
What We Have Achieved
In just 6 months, we helped our client grow their online presence from ZERO. What we have achieved is;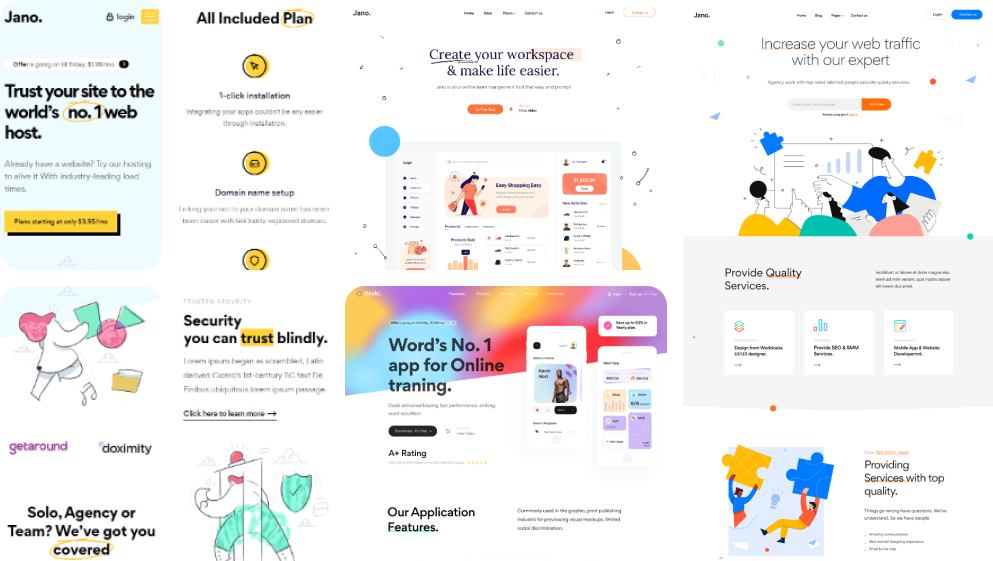 350 website visitors per day
Ranking for 228 local search keywords
$1,43,000 revenue per month
Final Result
In the beginning, our client did not even have a website; there was no online presence. We have taken their new website from 0 Keyword ranking to 53 keywords ranking in the Top 3, 26 Keywords in the Top 10, and 40 Keywords in the Top 20 with 10369 Organic Clicks, 190K+ Impressions, and 9.1 Average Positions.
The client's Facebook page currently has 20659+ followers, and on Instagram, 8620+ followers are present. Over the six months, our client increased the number of plumbers in his team from 7 to 186 and got about 250 to 320 leads every day organically from different platforms, including their website, business directory, Facebook page, Ads, and GMB listing also.
Even we are currently working with them, helping them to maintain this significant growth.