Case Overview
Recently we have successfully recovered a website from Google Manually Penalty, sharing the details case study below, including the problem, how we have worked, how much time it takes us to recover this blog fully, and every detail you need to know. Read the below article carefully.
This website is not really of our client; the website owner is someone in our known, so we got the freedom to do whatever we can for the recovery. It's a blog, mainly earning through Amazon Affiliate marketing.
What Happened With The Blog?
September 2014 was the year this blog started, and the owner has published about 1269 articles. All are commercial articles, which means all blog posts recommend, review, compare, or suggest any product on Amazon.com. From the start, the blog performed well in search ranking, even the newly published blog post index on the same day. On 26 December 2020, the blog admin received a mail from Google saying they had taken manual action on the blog, and blog traffic dropped from 247K visitors to 800 visitors per month within the next few days.
Rather than that, what happens with the blog is:
Google dropped the ranking of almost 50% of the keywords
Few blog posts that were performing good in SERP are entirely deleted
Unlitmalty the revenue of the blog dropped from $22569 to $210 per month.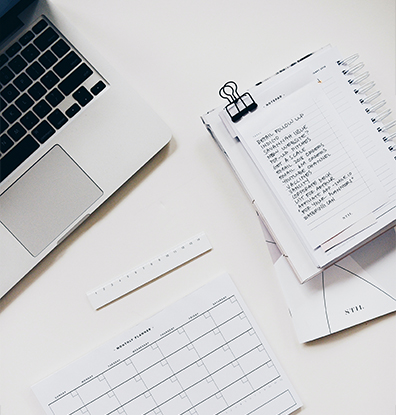 What Have We Done When The Client First Come To Us?
When we got the work of recovering this website from Google Manual Pannetly, we first performed a comprehensive audit to find out what happened and why Google Penalised this website which was performing well in the past. We got the idea of the reason behind penalization from the mail of Google and data in Google Search Console, but still, the audit is essential.
What we found in the audit and research is surprising. Everything was technically perfect on the website, but the only problem is that our client has only published a commercial article containing a particular type of promotion, which is not the main reason behind the penalization. Google penalized the domain because our client has published some articles by scrapping data from Amazon.com (For those who don't know, scrapping me copying the images and content from other websites using a special script), and about 247 articles were published in the same way.
Next, we found that our client published all those 247 articles within a month and created backlinks for those pages in a spammy way using the automated software. The details are as below:
247 articles were published within a month, 7 to 8 articles daily.
To index those articles quickly, our client has created about 50 to 70 links every day.
They have also used indexing softwares to index those backlinks and articles published.
When we asked them about it, they told us they had done everything after seeing the great result of Amazon scrapped content in an SEO course by the so-called SEO Guru.
Work Process
Disallowed Spammy Links
We first disallowed the spammy backlinks our client created through software using Google Disavow Tool.
Started Publishing Informative Content
As the website only has commercial intent articles, we started publishing informative articles related to the same topics.
Audited and Updated Content
Comprehensively audited and edited all the articles that were already published on site. We focused on high-quality content.
Removed Scrapped Content
Rather than removing the spam articles, we have replaced the spammy scrapped content with high-quality researched content.
Acquired Authority Links
We focused on acquiring backlinks from high authority domains in the same niche, backlinks from 50 DR + sites.
Growth Begin Again
After 7 months of hard work, we saw the first growing graph in the Google Search Console.
This is not the exact way how we have worked on this site. As we all know, SEO is a complicated process, and Google penalty recovery is more complex than it, so it is impossible to share the exact way of working here. When we first saw this site, we thought we should not take this work because mainly penalized sites take more than a year to recover, but somehow we took this challenge and successfully recovered the site.
Currently Have 400K + Monthly Traffic & Generate $38969 Revenue Per Month
As this project was challenging, we made a team of 5 Content Writers, 1 Graphics Designer, and 4 SEO Experts, including 2 Senior SEO Executives. Our team first shortlisted the spammy backlinks using a tool like Ahref and Semrush and then disallowed all those links using the Google Disavow Tool. Simultaneously, our content writers started auditing, editing, and updating all the articles on the website; we have updated all the articles with the latest information.
We first thought we should delete all the spammy articles on the website. Still, after thinking for a few days, we decide to update those spammy articles with original high-quality content. Our content writers thoroughly researched and wrote the content providing value to the user. At the same time, our team of SEO professionals is also working on categorizing, interlinking, optimizing, and backlinking the content on the website.
To make the crawling and navigation easy for both Google and users, we categorized all articles into different categories, created proper navigation, and submitted a categorized sitemap in Google Search Console. Then our main focus was on acquiring the links from high authority and relevant domains. The average backlink metric we targeted was:
DR = 50+
Monthly organic search visitors > 10000
Relevant website
After about 7 months of consistent hard work, we saw the first growing graph in the Google Search Console. Not just the above mentioned, we have also done lots of other things for the first recovery of the website.
Those are as below:
We migrated the website on Nginx-powered VPS with RAID - 10 SSD.
Make sure that our website loads in under 1 second.
Fixed other problems like broken links, images without alt text, orphaned content, and more.
It's a result of our throughout optimization and hard work that this manually Google penalized website started recovering in just 7 months. In the next 5 months, the blog got about 324K per month of traffic.
What We Have Achieved
Over the span of 12 months, we were able to take this website traffic from 800 visitors per month to 324K per month of traffic.
400K keywords are ranking
16K keywords ranking in the top 3
324K per month of traffic
Generating $38969 revenue per month
Final Result
Currently, the website has about 324K Traffic per month, more than 10K Visitors visit the blog every day from tier one countries like USA, Canada & UK. Currently, the website is ranking for 400K Keywords and 16K keywords ranking in the top 3. More than 1500 blog posts have been published, and we are publishing more informative content on the blog.
According to the search console, the average position of the keywords is 15.1. This blog is like a challenge for us, and our team has proved that we are the best.