Case Overview
Recently, we got a message from a Founder & CEO of SaaS Product asking us for some information. We have connected to them on Linkedin for the last few months; they observed our content and thought only we could help them.
Their problem was that they had developed a SaaS product to help travelers book a bus, train & air ticket at the lowest price after comparing ticket prices on the different ticket booking platforms, but they were unable to grow the customer base.
When we talked with them, we got to know that they have tried to run ads on different social media platforms and also sponsored a few YouTubers for the promotion, but they are unable to achieve J Curve in the growth. Here is how we helped them to start making $67000+ per month with organic leads.
The Challenges
When we checked their website for the first time, we found that they have built a fantastic platform, but during development, they made lots of mistakes which is evident because those guys are not from the marketing background; they are the core developers. But it is a big problem for us; another problem we see is the loading speed; their website is also loading very slowly, taking 4 seconds to load.
There are lots of other problems also, which are listed below:
The website is not correctly structured according to the SEO rules.
There is shallow content on each page of the website.
Most of the website pages are not adequately interlinked with each other.
They have zero presence on different social media websites.
And more…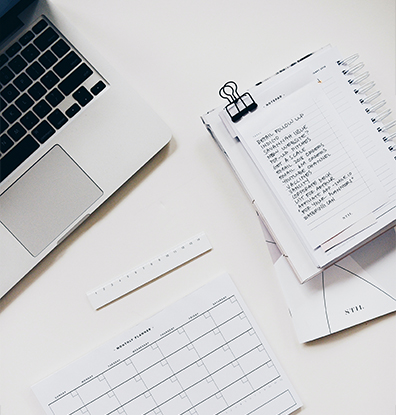 Work Process
Audited and Fixed Problems In Website
As we told you, there are many problems with their website. We first audited comprehensively and fixed the problem.
Created Growth Oriented Plan
Our team of experienced marketers first understated their business and created a growth-oriented strategy for them.
Started Running Google Ads
As it is impossible to start getting organic leads initially, we started running ads so that our client gets a few customers.
Sponsored Youtubers for Promotion
As travelers mostly use Youtube for information, we sponsored a few famous YouTubers for branding purposes.
Published Useful Content
We published lots of travel-related content so that travel lovers visit the website and get to know about the brand.
Started With SEO
Finally, we started with the SEO of the website so that, in the long term, our client will get thousands of organic leads.
It is not easy to grow any business from the stretch, and it becomes more difficult when you are in a competitive niche like Online Ticket Booking. Before we started working, we knew that taking this business to the next level would be challenging, but at HeySERP, we love to take challenges. Even our client's budget is low compared to the million-dollar companies like Ixigo & MakeMyTrip, our primary competitors.
Research & Analysis
When we create a growth strategy for any of our clients, it is always backed by solid research. For this client, we have created a team of 6 members, including 2 senior marketing executives specialized in creating a brand, 2 content writers, 1 social media manager and 1 most experienced person for SEO. First, our team starts researching the industry and how competitive it is to grow a new business here. What we found in the research is not shocking to us because we already know that it will be a challenging project.
Primarily, we saw that most of our competitors depend on paid ads, only a few are getting leads organically, but when we audited the competitor's website, we got to know that they have published lots of content and acquired backlinks from very high DA PA websites. At this point, we conducted another meeting with the client and decided to focus on a few routes with high traffic for now. After the meeting, we added 2 more content writers to the team; now, the team has about 8 members.
The challenges we found during the research and analysis are;
Seen that our competitors are solid, they have been in the business for a couple of years.
The brand value of our competitors is very high
Our competitors are investing a lot in marketing
It is not easy to rank organically for the desired keywords.
Ranked Website For 2600 Potential Keywords, Getting 5000+ Leads & Generating $97000 Every Month
After completing the research, we started with the actual work. First, we audited our client's website using tools like Ahrefs and Screaming frog, fixed all the errors we found, optimized their website for speed, and migrated it to our high-speed VPS servers. Then we started publishing more content on the website.
As we first decided to cover the country's specific region, our content is very focused. Also, we simultaneously started building a presence on social media. For building brand value, we also ran a campaign giving a free trip to goa. This campaign was very successful; it made the brand go viral on social media. After this, people started knowing the brand, and we started getting visitors to the website.
Then we started:
Started posting regular posts on different social media handles.
For instant growth, we invested some amount in Google and Facebook ads.
Acquired links from niche relevant websites through outreaching
Offered various types of discount and cashback offers.
Sponsored Youtubers for promotion.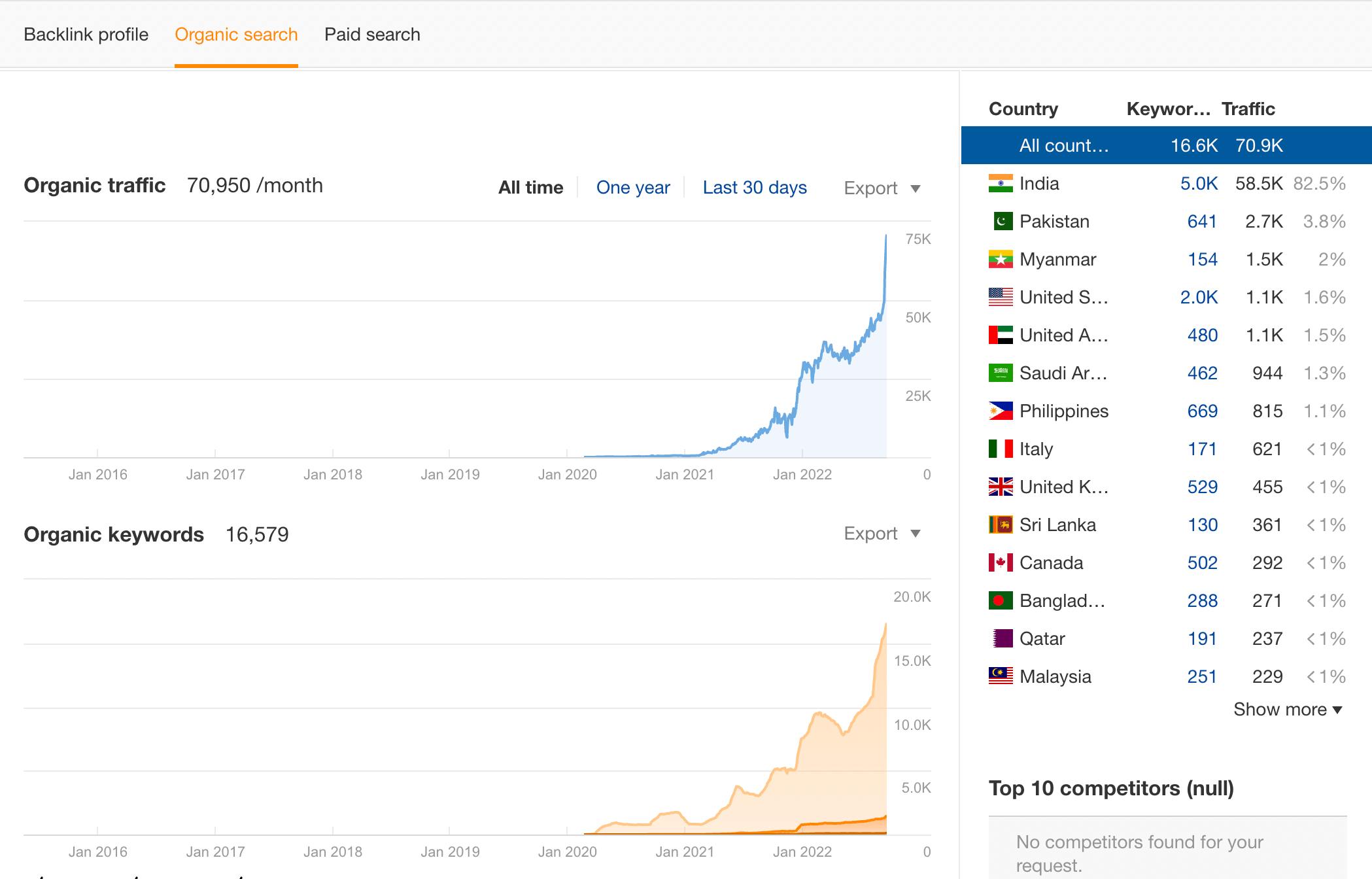 This niche is very competitive for ranking websites on top for the desired keywords in SERP. Our team continuously worked to find good backlink opportunities on different niche relevant websites; we started acquiring as many high-quality backlinks as possible. At the same time, we sponsored a few famous travel vloggers, asked them to book tickets from our website in their video, and this marketing trick worked. It not only positively affected brand value but also gave lots of customers.
Other things we have done include:
Partnership with e-wallets to promote our platform
Purchased primary ad spaces on famous travel websites
Launched affiliate program with the highest commission rate so more people talk about us
The strategy for this business was very complicated; it is impossible to explain everything here, but we have explained everything we can.
What We Have Achieved
After continuously working for 6 months, we successfully achieved J Curve growth, started generating $97000 per month with 5000+ organic leads.
Ranked on 2600 Potential Keywords
63K Followers On Social Media
More than 8,333 visitors per day.
Currently, we are also expanding their business to different states and countries, our mission is to generate more than 5000 organic leads per day.
Final Result
With the help of our growth-oriented strategy and thanks to our experienced marketing team members, our client started generating more than $97000 of Profit Every Month, the website is Ranked for 2600 Potential Keywords (among them, 760 Keywords are in the Top 3 in SERP) with about 204K Organic Clicks, 1M+ Impressions and 13.7 Average Positions. According to Google Analytics, the Website's traffic is about 300K Every Month.
We have Increased Facebook Followers from 0 to 68,257 and Instagram Followers from 0 to 54647. For branding purposes, we have also helped many travelers on different forums, including Quora, and have 9685 Quora Followers.
Even in 2022, we are working for them, helping them with the overall business growth.